First, I start with the usual pep talk, etiquette is important in my line of business, and appropriate
dressing
, essential for success.
All the while brushing my long blond hair, applying the various lotions and potions, then leaning over slipping on my new four inch

Kate Spades.
I stand straightening the hem of my skirt, adjust the neck of my blouse, and bend over; making sure only my date will notice the beautiful scarlet color peeking from my neckline.
One last touch then I'm off to work, reaching for the tube, I apply color to my lips as an artist adding paints to canvas.
I blot my lips, and checking once more to make sure the Crimson Red matches the scarlet beneath; after all coordinating with wrappings of silk and lace never fail to bring them back.
The prompt word this week was chosen by J. D Wenzel. Head over to his blog and check out his fantastic flash fiction.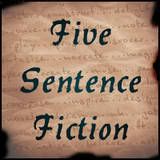 * Please take a moment from your busy day and check out my latest story No Hesitation published in YAREAH Magazine